LEARN FROM A
Passionate & Sought-out Teacher
A Musical Journey

REGISTER FOR PRIVATE LESSONS
Learn to Play Sitar & Tabla at the VSO School of Music
Lessons are scheduled at your convenience and take place in downtown Vancouver at the VSO School of Music. Open to anyone from complete beginner to advanced musician.  All ages welcome.  No musical experience required.  
Register here or call Scott Jeffrey, Registrar and Communications Coordinator, at 604-915-9300 ext 111.
"Through Mohamed's calm and clear way of teaching, I gained the confidence in believing that I can learn to play indian music properly, as complicated as it first seems. Mohamed showed me how beautiful it can be to play Hindustani music, that there lies a whole new musical world for me, a western classical violinist, to discover." — Brigitte Mallon
"Mohamed was the perfect teacher: clear, sympathetic, patient, yet intense and focused in musical terms." — Richard Wrigley, Sitar Student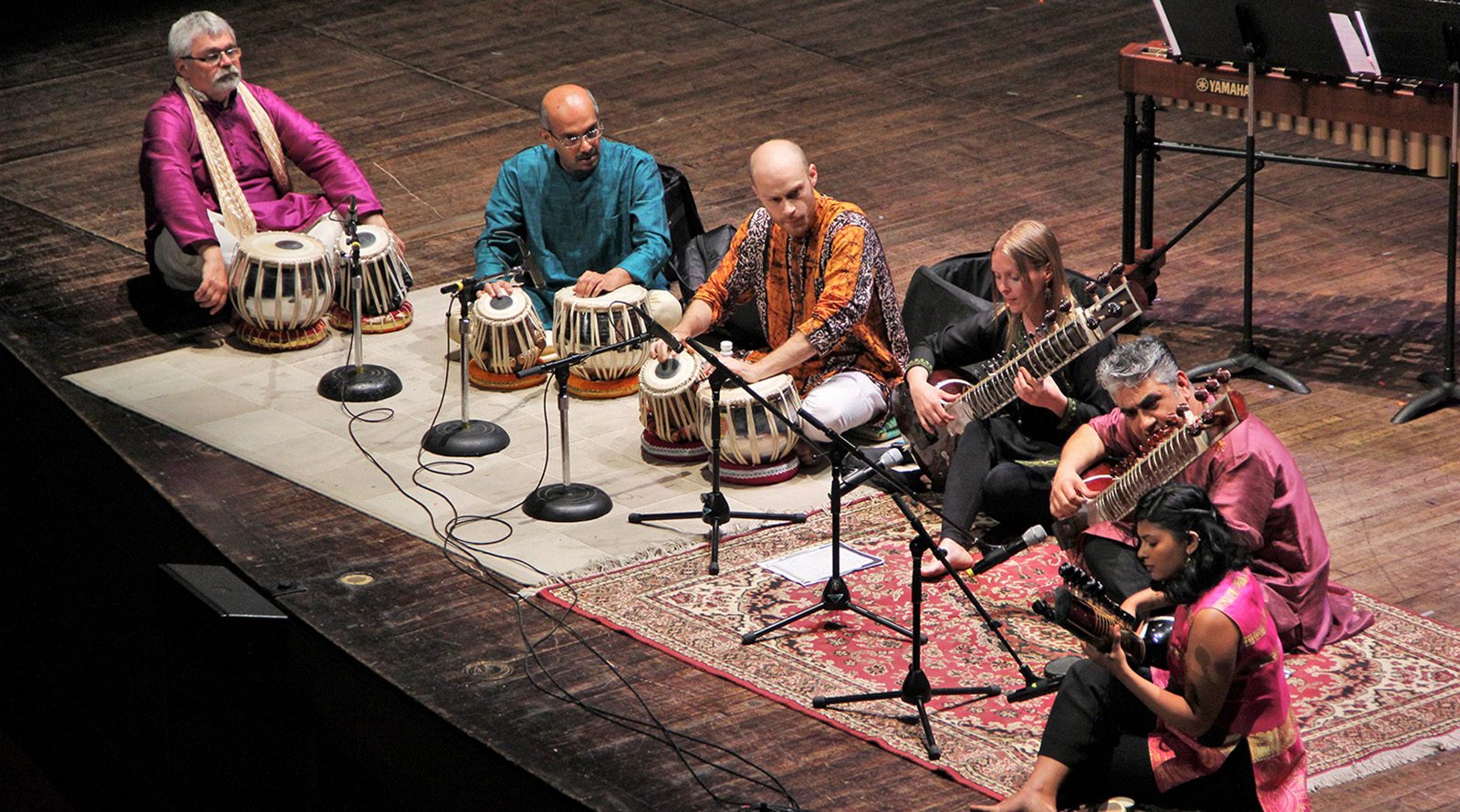 TEACHERS, BOOK A PERFORMANCE FOR YOUR CLASS!
Tune Trips with Mohamed Assani & John Oliver
Starting with a folk tune from Afghanistan, two of Vancouver's most celebrated world musicians, Mohamed Assani and John Oliver, take young audiences on a musical journey around the world. Using ruan, sitar, guitar, tabla, keyboard and electronic instruments, they show how a traditional folk tune transforms when it leaves Afghanistan and travels to China, Moorish Spain, India, Brazil and finally present-day Canada.
This unique new show invites young audiences to be fellow travellers in an interactive musical journey exploring musical adaptation across time and place. Using the medium of music, Mohamed and John share lessons about how people adapt and impact each other when they travel to new places.

At the heart of Tune Trips is a message about our interconnectedness – that despite borders and nationalities, we share more than we may think and impact each other in amazing ways.
Grade Suitability: K – 12
Duration: 45 – 50 mins.
Capacity: 400+
Fee Range: $750 – $950
"Tune Trips took us on a journey around the world and helped us realize the connections we all share through music. The students had a chance to participate, sing, and hear the stories of the instruments. We are delighted to recommend them." — Pauline Meugens, Principal, Cameron Elementary School
BOOK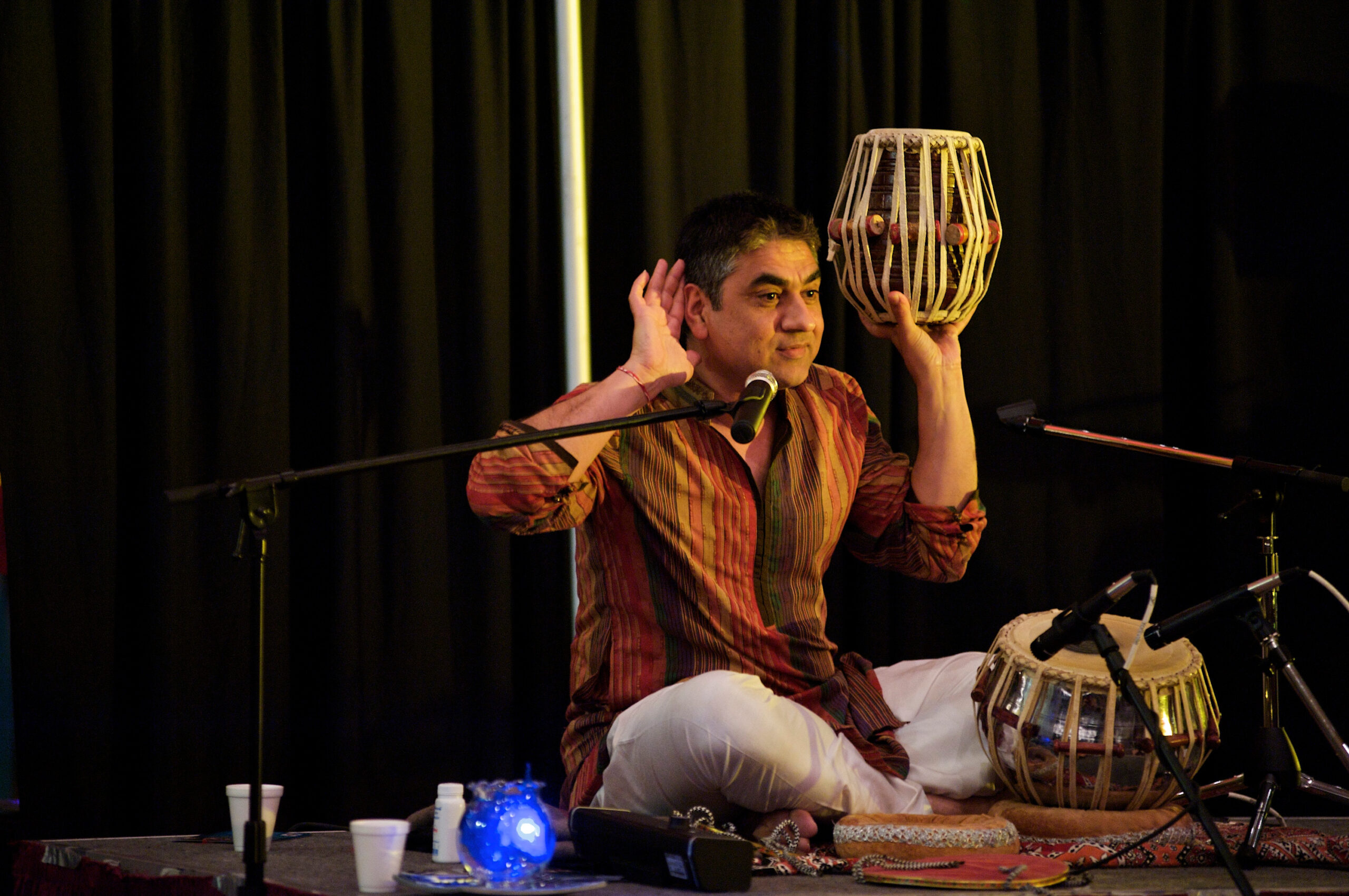 Workshops for Schools
Tailor-made music residencies in schools
A typical one-day residency starts with an inspiring 30-minute assembly for the whole school, where Mohamed introduces students to the instruments and music, performs on sitar and tabla (hand drums), and engages in Q & A. This is followed by 3-4 interactive workshops with smaller groups (up to 30 students), resulting in a performance outcome at the end of the day. The workshops give students a hands-on music-making experience using South Asian melodies and rhythms.
Workshops:
promote a general knowledge of South Asian music, including instruments, oral culture of music-making, geography and sounds

introduce students to the basics of rhythm, including pulse, tempo, etc.

introduce students to the basics of South Asian melody, including notes and scales

develop coordination through clapping, chanting, body drumming, etc.

increase math skills through a rhythmic experience (counting, dividing, fractions, etc.)

instil personal confidence and group bonding, through a final group performance

instil an appreciation for South Asian arts and culture
Longer residencies can include composition work, advanced performance practices and more. These are tailored for each school based on your objectives.
"The entire school enjoyed this presentation and Mohamed Assani presented himself very professionally, displaying a passion and excellent musicianship which brought a depth to the day. Students were amazed at how well he could play." — MEI Middle School, Abbotsford, BC
LEARN MORE